Special Projects
January 2012
RCOS recently completed another afocal telescope and telescope mount to support the Laser Weapons System (LaWS) Program. The optical system employs a two mirror afocal Ritchey-Chrétien, five mirror coudé path and optical window. This system was designed to operate in a maritime environment.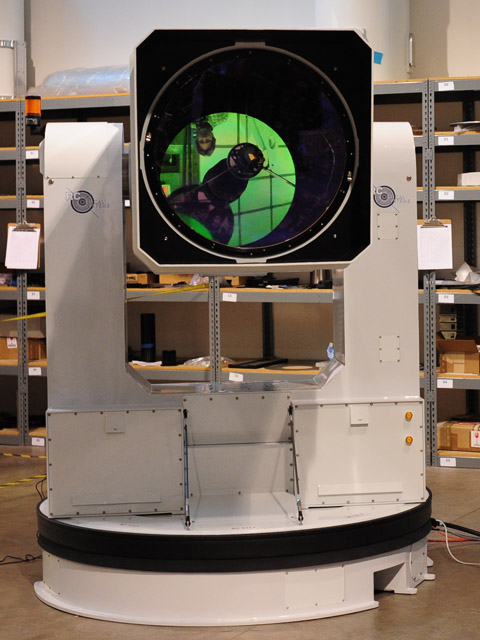 This 3,500 pound instrument has an acceleration rate of 75 degrees per second squared. The azimuth axis employs a slip ring for continuous rotation.
For more details, click here or call.